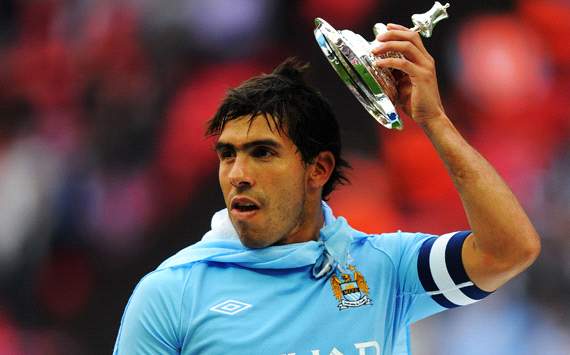 Corinthians president Andres Sanchez has affirmed that Manchester City striker Carlos Tevez is on the verge of rejoining the Brazilian giants, stating that the player's new transfer value must reflect the controversies that have beset the Argentine in the last two months.

The Timao have been long-term admirers of their former player, and attempted to sign him in the summer transfer window before being scared off by the transfer tag put on his shoulders in England.
With relations having disintegrated between player and club since his alleged refusal to come off the bench against Bayern Munich, however, Corinthians has redoubled its efforts and Sanchez believes that this time it has an excellent chance of success.
"Tevez has one foot in Corinthians, even if a lot of people don't believe it," the president told reporters while speaking at a football seminar in Sao Paulo on Tuesday.
The Brazilians would aim for a move in January in time for the 2012 season, as they prepare now for a final tilt at the Brasileirao for the current term.
Sanchez also stated that Manchester City could not expect the same money for their man that it proposed in August, and had a specific figure in mind.
"He is not worth 40 million euros any more," the Santos supremo claimed. "Now you would pay around 18 million euros, after all the trouble he has faced in England."
Tevez learned of the punishment for his Champions League transgression on Tuesday, and was fined four weeks' wages by Manchester City.
Source